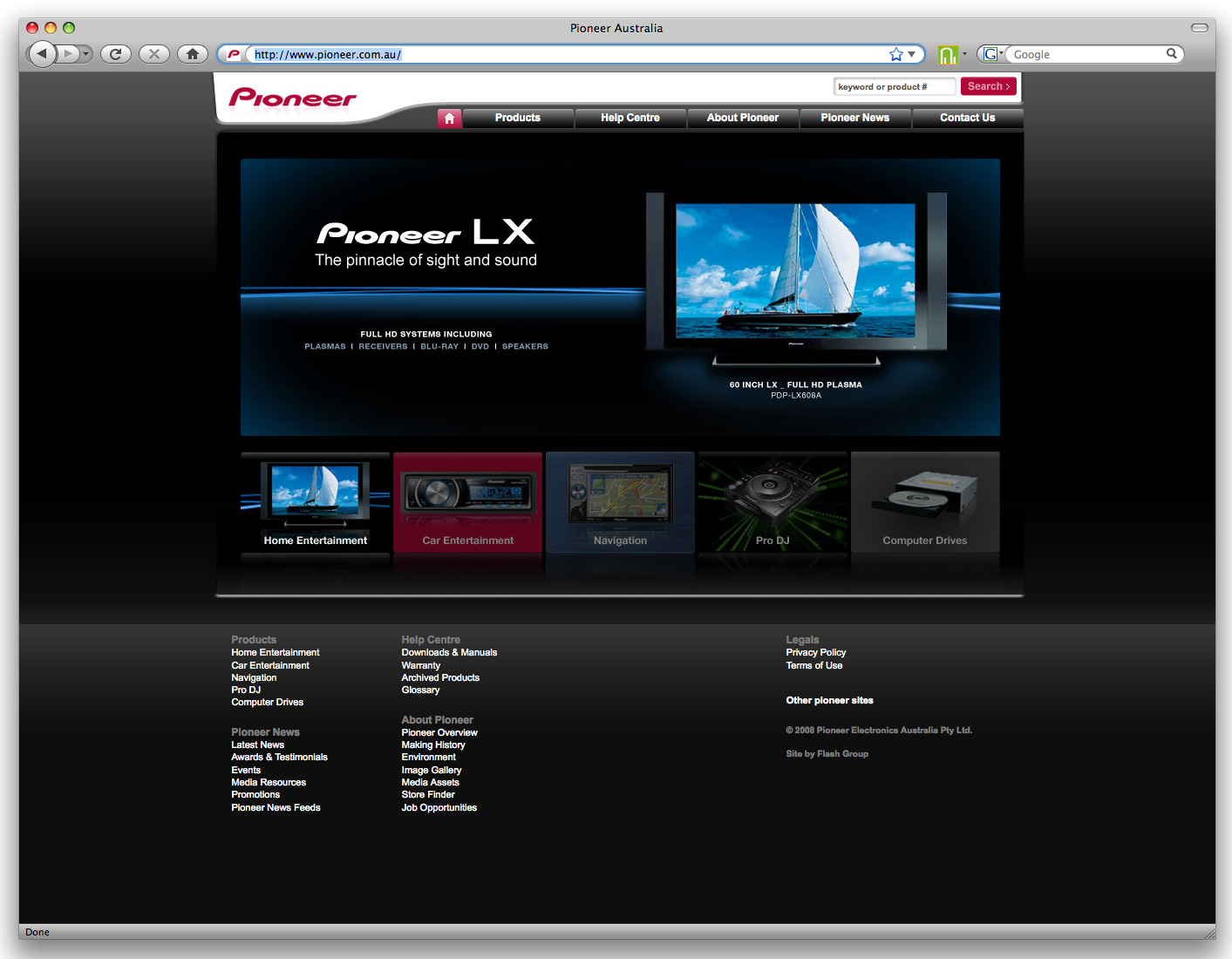 It's true the lack of posts is due to a busy period here at F/F. The lead up to Christmas has seen a few things of interest come our way and 2009 is certainly looking like it will be a rosy time on the work front. In the meantime it's been pitch docs, costings, timings and continuing creative work…
In general news our work on the Pioneer Australia website, has been recognised for an Outstanding Achievment Award by the Interactive Media Awards. F/F were invited to Art Direct the project by Flash Group where we worked alongside the digital team that included Paul Wilson now of White Labelled.
We are also beginning to look into the start up of a collaborative studio space in Melbourne, bringing together some of our favourite collaborators under one roof, in a space we hope will be a little more than just another studio space – stay tuned for news.