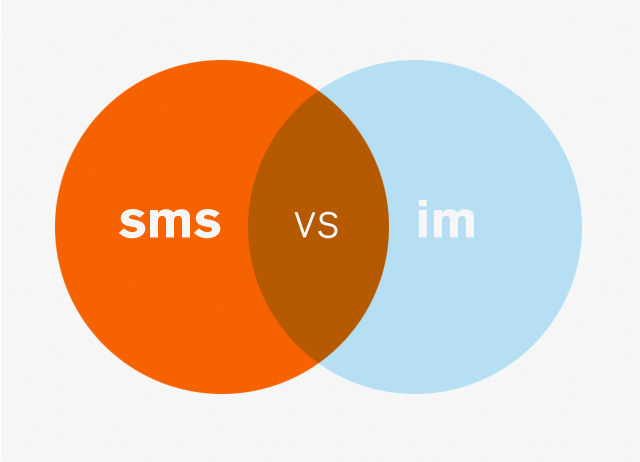 We've heard plenty of talk this couple of weeks since the launch of the iPhone questioning why there are no instant messaging apps. Well the answer is pretty simple – the telcos make too much money from sms to allow a live message based service run free on mobiles.
This 'emarketer' article has various facts and figures from a few world mobile markets, the first table compares sms to internet use on mobile.
It would seem for now it just isn't going to happen.