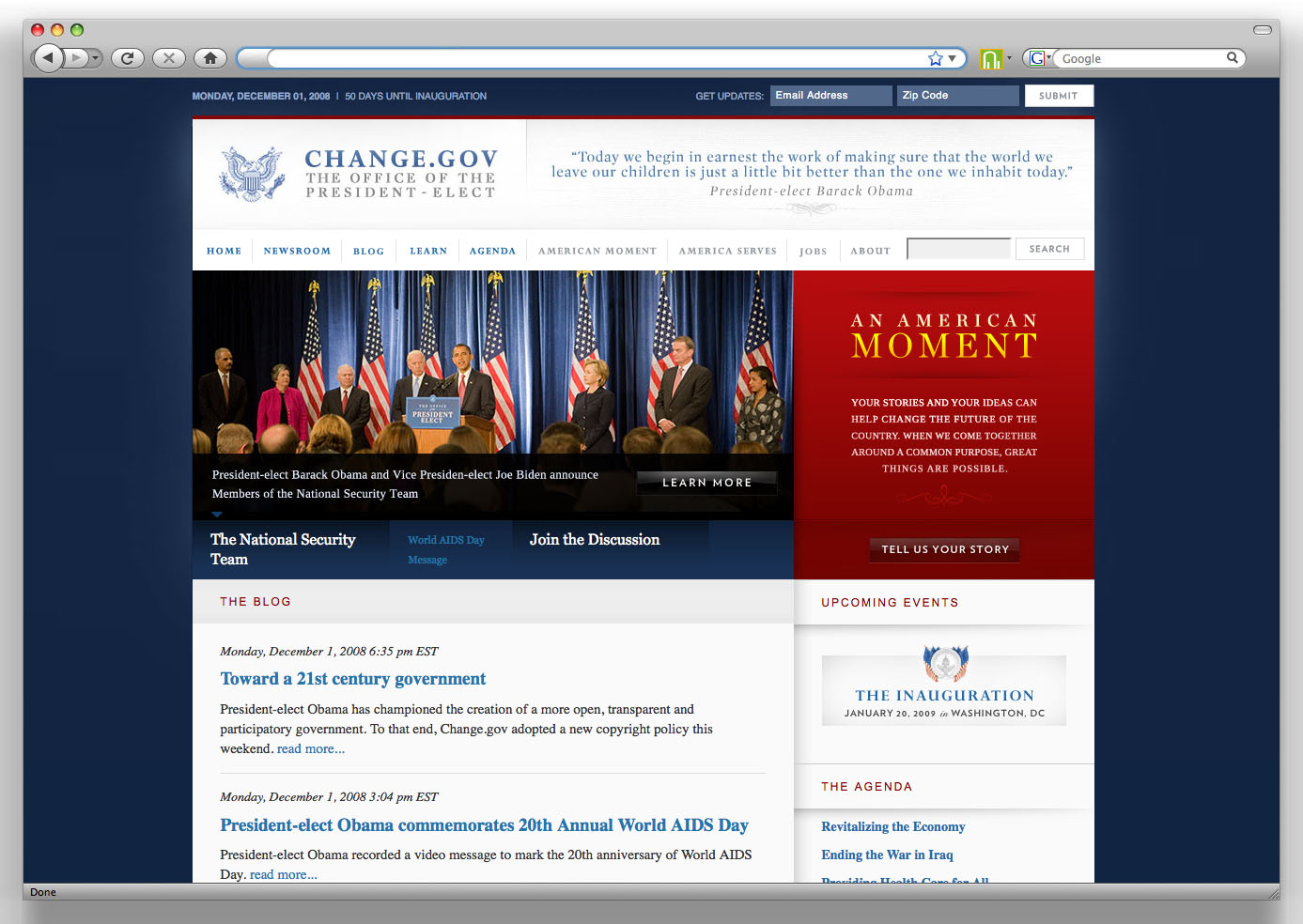 As if America electing the first Black President wasn't enough, it now seems the team advising him on all things NextWebâ"¢ really know their stuff.
Barack Obama's Presidential transition website Change.gov has put the entire site has been put under a Creative Commons license.
The actualCreative Commons license chosen by Change.gov, the "By" license (one of many options), replaces the default US Copyright of "all rights reserved," enabling visitors to reuse any of the content from the site as long as they give attribution back to the original source. Standard Copyright is for protecting scarce content but Creative Commons is a legal framework set up to make sharing and reuse as easy as possible.
This Creative Commons license is a favourite of bloggers as many images on the popular Flickr platform use the CC "By". Any image under the CC "By" can be used commercialy and in derivative works, as long as attribution is given to the original publisher.
It's very exciting to think the next US government is forward thinking enough to support concepts like the Creative Commons platform and creates some excitement about what else may follow in the are of NextWebâ"¢.
To learn more about Creative Commons licenses read here.
Note the Obama team had already introduced OpenID login to the site for all it's commenters.